The West Middlesex University Hospital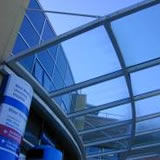 West Middlesex University Hospital is a large teaching hospital in Isleworth, West London, providing a full range of hospital services to residents of the London Boroughs of Hounslow, Richmond and Twickenham.
The hospital is located in a superb modern facility, with state-of-the-art technology for diagnosis and treatment.
I do not operate at West Middlesex, but I am able to see patients in the outpatients clinic. Investigations and outpatient treatments are performed here and if surgery is required, this is done either at other facilities. (West Middlesex Hospital does not have facilities for private inpatient care.)
My clinic is held in Clinic 2, on the ground floor on the right after coming through the main entrance of the new hospital building.
Address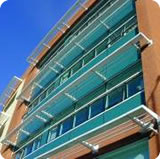 West Middlesex University Hospital
Twickenham Road
Isleworth
Middlesex
TW7 6AF
View Map
Getting here
There are good transport links to and from the hospital. Click on the Transport for London Journey Planner icon below for help in planning your journey, or go to journeyplanner.tfl.gov.uk
By Train
The nearest rail stations are Syon Lane and Isleworth. Both are approximately half a mile away from our hospital - around 15 minutes walk.
From Central London you can catch the South West Trains line at Waterloo station.
By Tube
The nearest tube is Hounslow East (Piccadilly Line), which is approximately 1.5 miles from the hospital. This is a short (approximately 5 minutes) walk from Hounslow Bus Station where you can catch the 117 bus right into the hospital.
By Bus
Richmond to Hounslow route: H37
Hammersmith to Fulwell route: 267
Cranford to Syon Lane route: H28
Staines to West Middlesex Hospital route: 117 (this bus stops in the hospital grounds)
Kingston to West Middlesex Hospital route: 481 (this bus stops in the hospital grounds)
There is also a night bus N9 running from Heathrow Airport - Central London.
By Taxi
There is a taxi rank office within the hospital, which provides cars that can transport wheelchairs if necessary. The company can be contacted on 020 8568 3366. For a further list of licensed private hire operators go to the Transport for London website at: www.tfl.gov.uk/pco
By Car
The main entrance to the hospital is directly off Twickenham Road, close to the junction with Park Road. We are located outside the Central London Congestion Charging Zone.
For travel directions we recommend using one of the online tools and typing in our postcode TW7 6AF, e.g. http://maps.google.co.uk/maps, www.rac.co.uk/web/routeplanner/, or www.theaa.com/travelwatch/planner_main.jsp
Car Parking
There is a charge for everyone using the hospital car parks, so you will need to bring change for the ticket machine.
Please make sure that you do not park in any of the restricted areas or spaces reserved for staff. A clamping system is in operation at the hospital.
You may only park in designated disabled parking bays if you have a valid disabled permit.
Wheelchairs
We have a number of wheelchairs available for patients and visitors use. These are located at the main reception and in the East Wing of the hospital. These are at locking stations in both areas and a £1.00 coin is required to use the chair, your coin will be returned once the chair is returned to its locking station.