Chiswick Medical Centre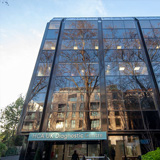 The Chiswick Medical Centre provides world-class healthcare to local residents and their families. There's no need to travel to central London to get scans or tests. We offer a range of onsite imaging and expert advice in Chiswick, all under one roof. We provide same day and next day appointments for everything from general check-ups, scans and private GP services to specialist care from our top consultants.
Chiswick Medical Centre,
Bond House,
347-353 Chiswick High Road,
London
W4 4HS
Onsite parking is available. The nearest London Overground and London Underground stations are Gunnersbury (6 min walk) and Chiswick Park (4 min walk).