APPOINTMENTS & QUESTIONS
Private Patients
I am available for consultations with private patients in five locations: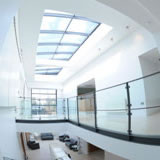 For appointments at
Chelsea Outpatient Centre
Tel: 0203 214 3617
Fax: 0203 214 3616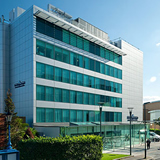 The Platinum Medical Centre
12-17 Lodge Road
St Johns Wood
London
NW8 7JA
Link to map
For appointments at
The Platinum Medical Centre
Tel: 0203 214 3617
Fax: 0203 214 3616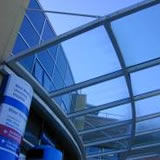 West Middlesex University Hospital
Twickenham Road
Isleworth
Middlesex
TW7 6AF
Link to map
For appointments at
West Middlesex University Hospital
Tel: 07854 946 544 (PA, Stephen)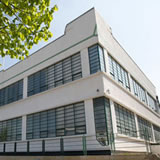 BMI Syon Clinic
941 Great west Road
Brentford
Middlesex
TW8 9DU
Link to map
For appointments at
BMI Syon Clinic:
call: 020 8322 6002 'option 4'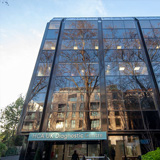 Chiswick Medical Centre
Bond House
347-353 Chiswick High Road
London
W4 4HS
Link to map
For appointments at
Chiswick Medical Centre
Tel: 020 3553 2502
General Enquiries: Please call my PA, Stephen: 07854 946 544
Do I need a referral letter?
It may be that you have already seen your GP or a local specialist and have a diagnosis of your condition and are looking for a suitable private surgeon. Therefore whilst it is not essential to have a referral letter from your GP, it is usually wise to request one. Firstly because it is often a requirement of your medical insurer, secondly because your GP will include information as to your general health and any other relevant medical history, and last but not least, it is always advisable that your GP is aware of any planned treatments.
Do I need prior authorisation from my medical insurer?
It is always useful to obtain a pre-authorisation number from your insurer before the day of your visit to a hospital or clinic. We work with all of the major health insurance companies and if at the time of making an appointment if you are unfamilar with the procedure, we will be happy to explain how to go about contacting your insurer.
What if I am funding my own treatment?
If you are planning to fund your own treatment and would like to obtain an estimate of costs, there is no need for a referral and I am happy to base an estimate on the information you are able to provide.
Also, overseas patients or those for whom English is not their first language may wish to have an interpreter of family member attend consulations with them. Interpreters can be provided by prior arrangement.
If in any doubt or you have questions, please contact either myself by email, or via my PA, Stephen on 07854 946 544.
NHS Patients
I am available for NHS consultations at Chelsea & Westminster Hospital, where I have a weekly hand trauma clinic, and at West Middlesex University Hospital where I have an elective plastic surgery and hand surgery clinic. For NHS appointments, please ask your GP to refer you via the NHS referral system.
Contact
Secretary / administration
PA, Stephen
Telephone: 07854 946 544
Email Mr Bantick
Correspondence:
Chelsea Outpatient Centre
280 Kings Road
London
SW3 5AW